Les Taxis Varois

A committed fleet!
Entrust your journeys to the 1st group of rural and peri-urban taxis in PACA, thanks to a fleet of drivers based in various communes in the Var department and neighbouring areas. Responsible craftsmen, daily at the service of the population, committed to ecological conversion and thoughtful mobility.


Safety, our priority!
Thanks to a rigorous system, all our drivers are carefully selected according to strict regulations. They are experienced, respectful and professional and share the same values of respect and service, thus guaranteeing total safety.


Quality, our strong point!
Les Taxis Varois are committed to a quality charter to offer you the optimal service best suited to your expectations. Respectful of timetables, friendly and accessible, they will make it their priority to make you as pleasant as possible, these moments shared on board their vehicle.


Health, our daily life!
Most of Les Taxis Varois are conventioned. They will be at your side or at the side of your relatives to accompany you to medical care. They are committed to providing this service in collaboration with the health authorities in our region.



Le Grand Varois Transports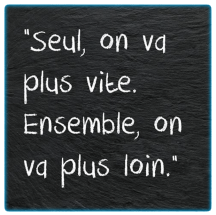 " COMMITTED MOBILITY ACTOR IN YOUR REGION "
Legal notice
-
Terms of use
-
Driver's area
-
Professionnal work place